Frequently Asked Questions (FAQs)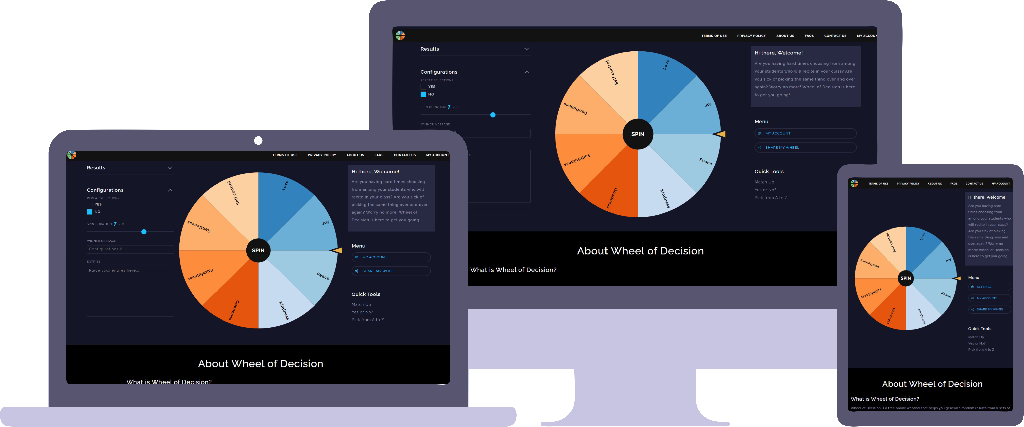 What does Wheel of Decision do?
It allows you to pick items (names, objects, etc.) randomly from a particular entry such as a student list for your classroom, a menu for your next meal, a raffle draw for your company, and many more!


Why use Wheel of Decision?
There are plenty of things you can do about it.

You can use it for:
• Classroom recitation random picks
• Exciting games
• Company employees' raffle draws
• Itinerary for your next trip
• and a lot more!


Is it free?
Wheel Of Decision is absolutely free! Use it all you want, anytime, anywhere!