About Us

Wheel Of Decision allows you to spin for free to decide your day-to-day chores. For your convenient, please see and read out terms of use regarding our service.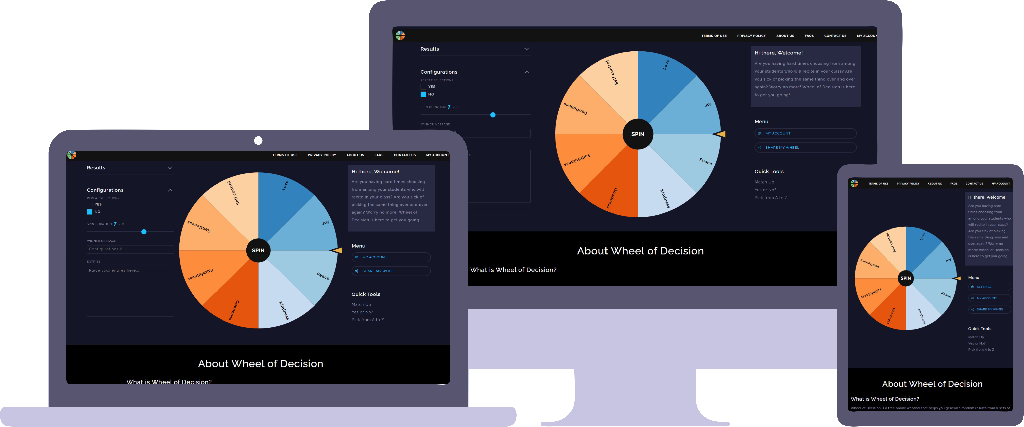 Life is all about choice, and we make countless small decisions with an infinite number of options. When you can't decide what to do next, the Wheel Of Decision is here to make things mix up a little and help you to make a choice.

You can use it for commerce, education, entertainment, and many more!

Every day, we assist thousands of people in making decisions, whether they are high-stakes like choosing your next major career move or minor like where to eat lunch.